Have a Seat
Never trust your furniture.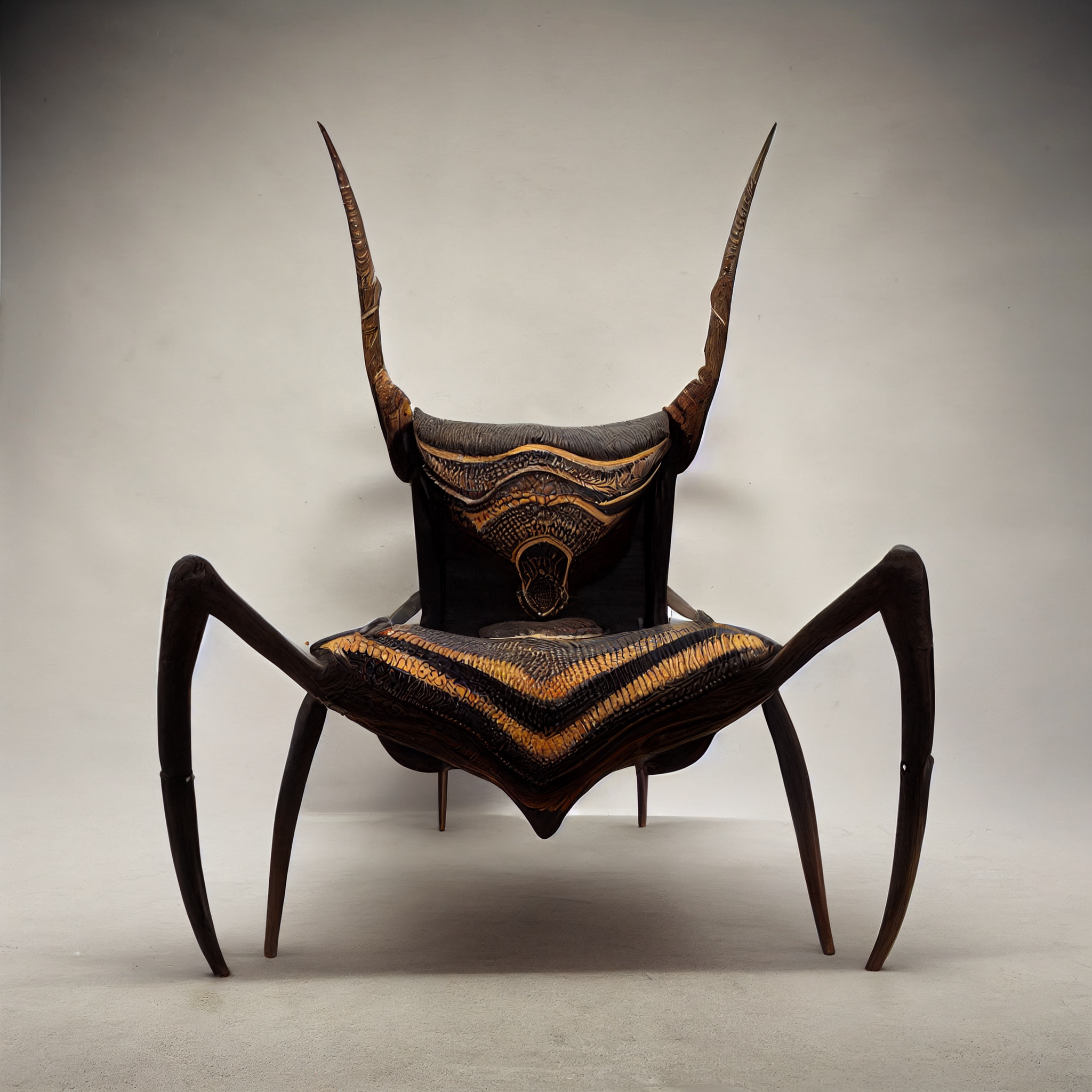 In 1923, Mr. Barnaby Havenforth commissioned designer Emerson Monarch to create a chair for his wife's drawing room that appealed to Mrs. Havenforth's passion for entomology.
Monarch had become a darling of the American wealthy at the peak of the Art Nouveau period, but his fame had decreased as the movement grew out of fashion. Knowing these pieces could mean his return to the spotlight, the designer spent months sketching, looking for the perfect concept. Inspiration hit after his assistant—and rumored lover—Sylvia Derby pointed him to Baroness Von Bienenstock's nature and anatomical drawings.
After several setbacks, which included Sylvia's death because of a sudden anaphylactic shock, Emerson Monarch revealed the piece, just in time for Mr. Havenforth to gift it as his Christmas present to his wife. Mrs. Havenforth was so delighted with the chair that she extended the commission to a full set of three.
Emerson Monarch spent the next few months in seclusion, hardly leaving his workshop. He refused to use any help—no one was to touch the pieces but himself—and forbid his clients to see the set until all of them were done. He unveiled the chairs in the spring of 1924. His dead body was found in his workshop two days later.
I was perplexed when I analyzed Mr. Monarch's corpse. His blood carried enough venom to kill a horse. And what was even stranger, the expert pinpointed at least ten different species of poisonous insects within the mix.

-John Randall, coroner.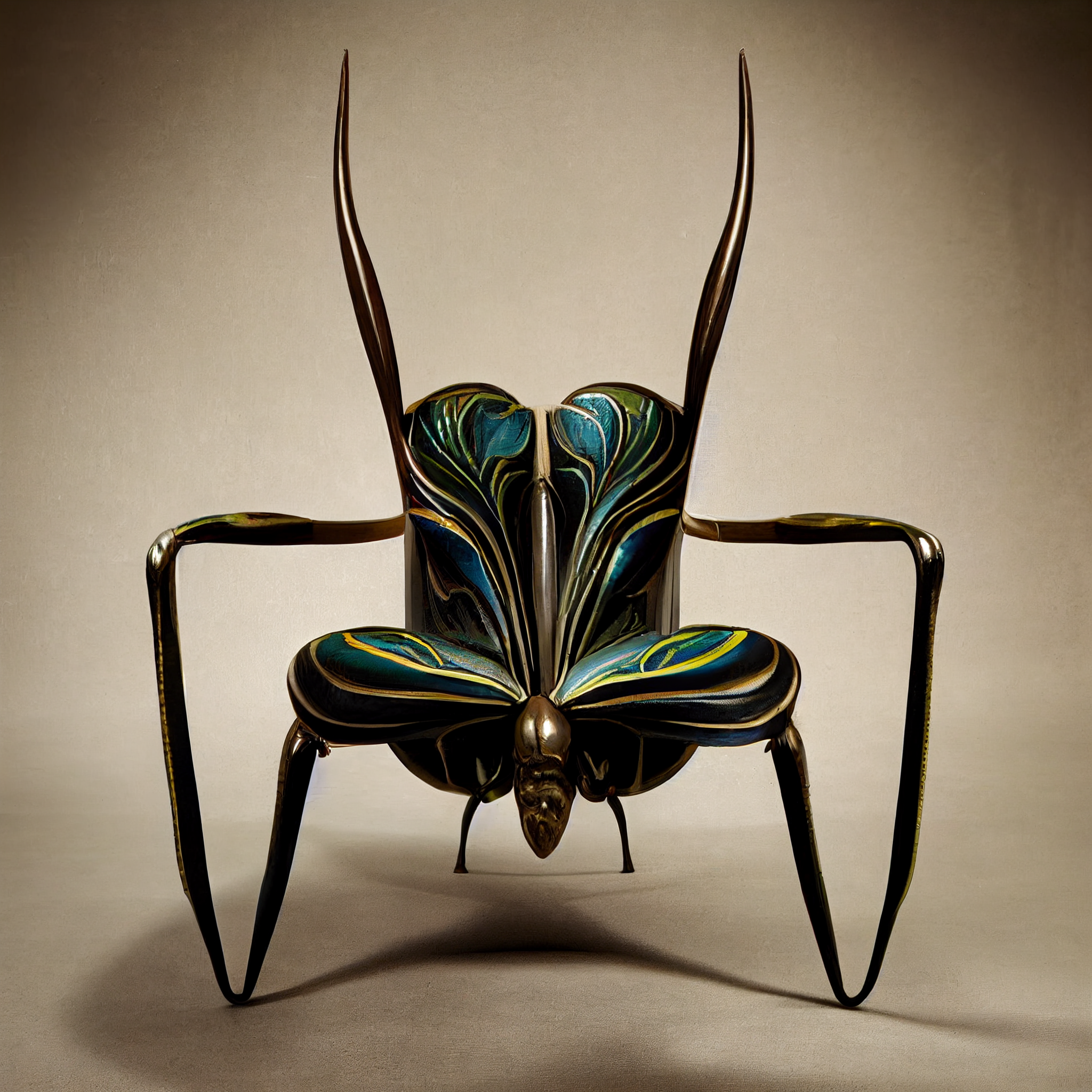 After the novelty wore off, Mrs. Havenforth came to dislike her new chairs. For starters, her friends stopped visiting, after many of them returned home with severe bug bites. Second, Mrs. Havenforth complained of a constant buzzing coming from her new furniture. Third, she suspected one of the chairs had cocooned her pedigree Persian cat, and would've devoured the poor thing if she hadn't found him in time.
As Emerson Monarch's last—and already world-famous—pieces, the chairs had tremendous value. However, the Havenforths found it impossible to sell them, or even gift them. Some design connoisseurs would admire the pieces from a safe distance, but would never bring them into their homes, even less touch them.
In 1925, Ms. Ernestina Ravensfield showed interest in acquiring the full set. Mrs. Havenforth was so desperate to get rid of the chairs, she donated all four on the spot. She had two conditions: the chairs must be locked in soundproof displays and no one would sit on them ever again.