Madame la Duchesse
What was the origin of Aristide Demontigny's most original and valuable piece? Was it a desire to criticize the higher classes? Was it a broken heart? A fever dream? There's much to uncover behind this uncanny portrait.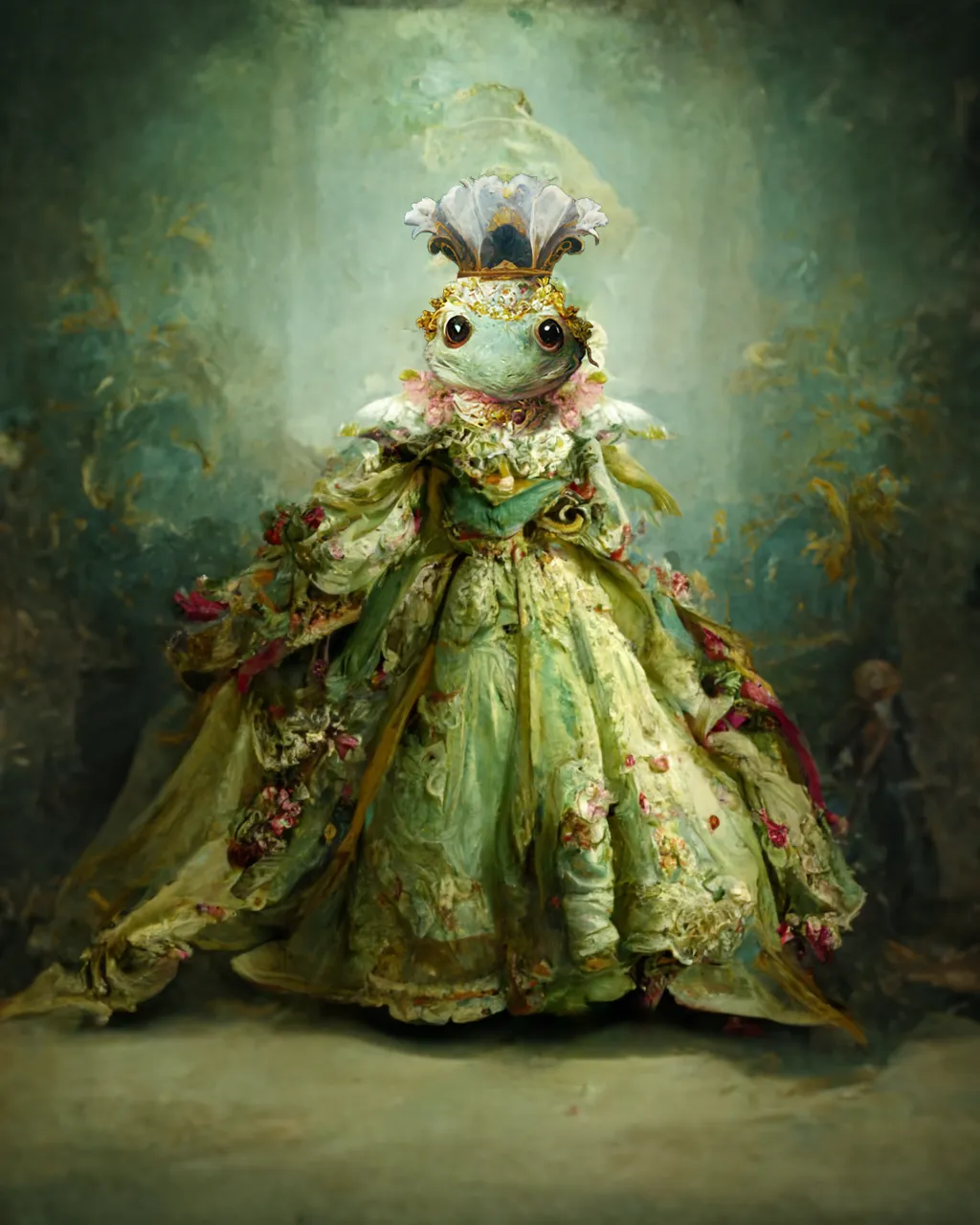 Eloise Labombard—who would later become the third Duchess Dumarais—rose to fame as one of the most beloved prima donnas of the 18th century. Nevertheless, her operatic prowess is often but a footnote in a biography filled with tempestuous liaisons, including her scandalous romance with the artist Aristide Demontigny.
Labombard and Demontigny embodied the extravagant lavishness of the Rococo period. They thrived in opulence and excess, and flaunted their passion (which could, and often did, shift from ardent love to deep hatred over the course of a meal) in every French salon, fueling scandal and earning the antipathy of the more rigid segments of society.

Mademoiselle Labombard's sudden marriage to the recently widowed Duke Audouard Dumarais in 1785 caused waves within the haut monde, and enraged her legion of suitors, Demontigny in particular, whom the diva had publicly rejected more than once. Of course, the marriage was more than welcomed by the lady's father, Baron Labombard, whose barony had been in steady decline for almost a century.

While it's true that Duke DuMarais's character diverged from Labombard's in every single way (he was infamous for his asperity, austerity, and overall starkness) he also possessed something she'd desired since playing Princess Bellebellina in Pipistrelli's "La Parruca D'Oro": A direct connection to the crown.

-Elodie Toussaint, "Star-crossed Lovers in French History".
Aristide Demontigny would visit the Dumarais Duchy only once, when the Duke hired him to restore the famous Cosmology Frescoes that decorated his private library—now part of the Ravensfield Collection. However, there are no records of Demontigny and Duchess Dumarais crossing paths on that occasion, or ever again, after her marriage.
Most art scholars consider Demontigny's The Duchess Dumarais a portrayal of his bottled-up embitterment towards Madame la Duchesse. According to novelist Fabien Boivin's letters, Demontigny finished the painting in just three days, while suffering from one of the "feverish fits" that had ailed him since his stay at the Dumarais Duchy, and would eventually cause his death in 1788.
The painting horrified the French aristocracy, which consider it grotesque and insulting. It also delighted intellectuals and revolutionaries, all of whom praised the painting's incisiveness. It wouldn't find its true acolytes until the 20th century, though, when the artists of the short-lived L'Art du Cri rediscovered the piece, naming it one of their most valuable influences.
The Duchess Dumarais was acquired for the collection by Ellsworth Ravensfield in 1956, as a follow-up to his sister's acquisition of The Green Diary 32 years prior.
I don't deny that scorn and mockery can be the driving force behind a work of art. But I disagree that such is the case in this piece. Some might see humor in this portrait. I see only darkness, insanity, and regret.

- Ellsworth Ravensfield